Invisalign Near You
Are you interested in straightening your teeth? Some people want to achieve a straighter smile but feel too conscious to wear metal braces. Invisalign is an amazing solution that straightens your teeth in a very discrete way. If you would like to learn more about receiving Invisalign near you, please feel free to contact our office. We are happy to provide Invisalign in Roblin.
What is Invisalign? 
Invisalign are custom-designed thermoplastic aligners that gently move and straighten your teeth. Patients will receive multiple sets of aligners to wear and switch to a new set every few weeks. We will simulate your projected results and create your aligners using 3D scans of your teeth.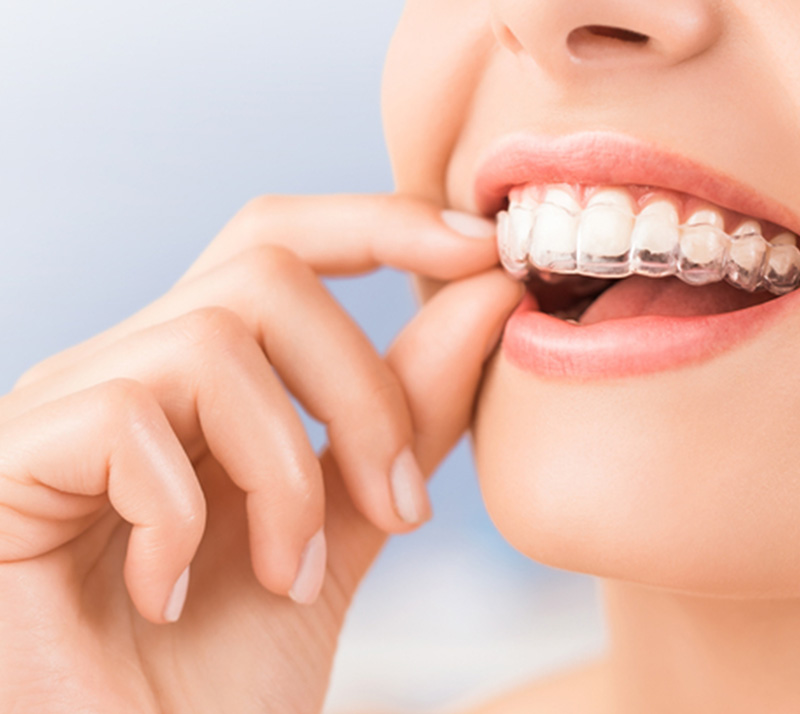 What Can Invisalign Treat?
Many orthodontic concerns can be treated using Invisalign. Some of the common orthodontic concerns include:
Misalignment
Crossbite
Underbite
Overbite
Gaps between teeth
Crowded teeth
Typically, our dentist will recommend Invisalign to treat mild to moderate orthodontic concerns. Invisalign may not be the most effective solution in cases of severe misalignment or crowding. Our dentist will examine your teeth during a consultation and determine if Invisalign is an ideal solution for your concerns.
The Benefits of Receiving Invisalign
Invisalign is an excellent method to improve the appearance and positions of your teeth. There are various benefits to receiving Invisalign, including:
They are removable, so it's easy to clean your teeth
They are virtually invisible
You are not limited to what you can and cannot eat
They are comfortable
They require fewer in-person visits
They improve your confidence
The Process of Receiving Invisalign
Interested in receiving Invisalign near you? Please schedule a consultation to determine if Invisalign is the right procedure for you. If you are qualified, we will take 3D scans of your teeth to create your treatment plan and aligners. Please wear your aligners for twenty to twenty-two hours every day. It is important to wear them as much as possible to prevent extending your treatment time. You will wear a new set of aligners every two weeks or as directed. We will periodically schedule an appointment to check on your progress. After you have completed your treatment, you will wear a retainer at night to maintain your new teeth.
We are happy to provide Invisalign in Roblin to help you become confident in your smile. Please contact our office to schedule a consultation.