Porcelain Veneers Near You
We want all of our patients to be confident and flaunt their smiles. Discolouration and gaps can cause us to be embarrassed and conscious of our smiles. We are delighted to provide porcelain veneers in Roblin to create long-lasting, beautiful smiles. 
What are Porcelain Veneers?
Porcelain veneers are thin shells adhered to the surface of your teeth to change the colour, size, length, and shape of your teeth. They can treat various dental concerns, which include:
Uneven teeth
Worn teeth
Minor misalignment
Gaps between teeth
Misshapen teeth
Discolouration
If you would like to learn more about receiving porcelain veneers near you, please contact our office to schedule a consultation. Our dentist will examine your teeth and determine if this procedure can effectively treat your concerns. If you have more severe cases of misalignment and crowding, veneers may not be the best option for you. Typically, veneers address mild to moderate misalignment and crowding.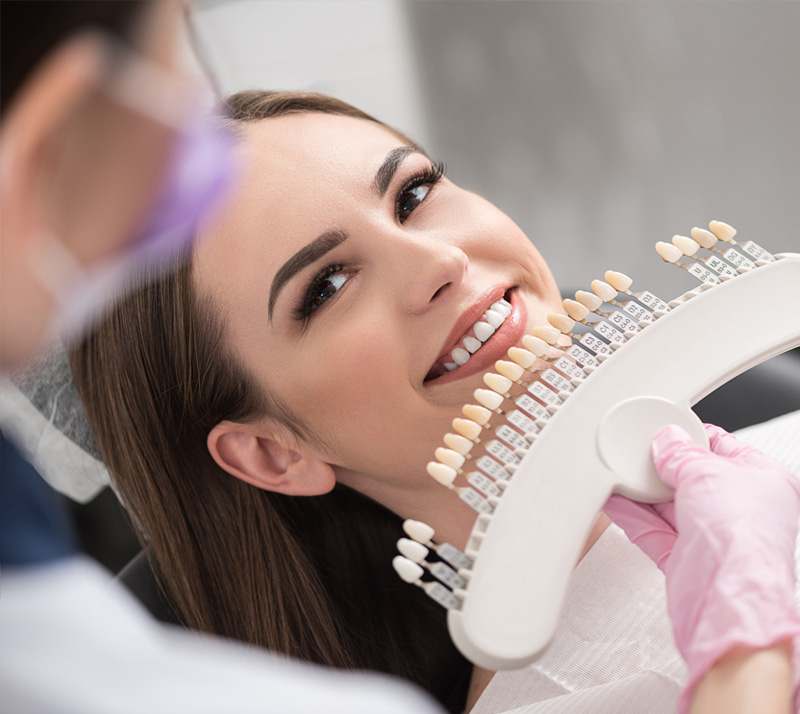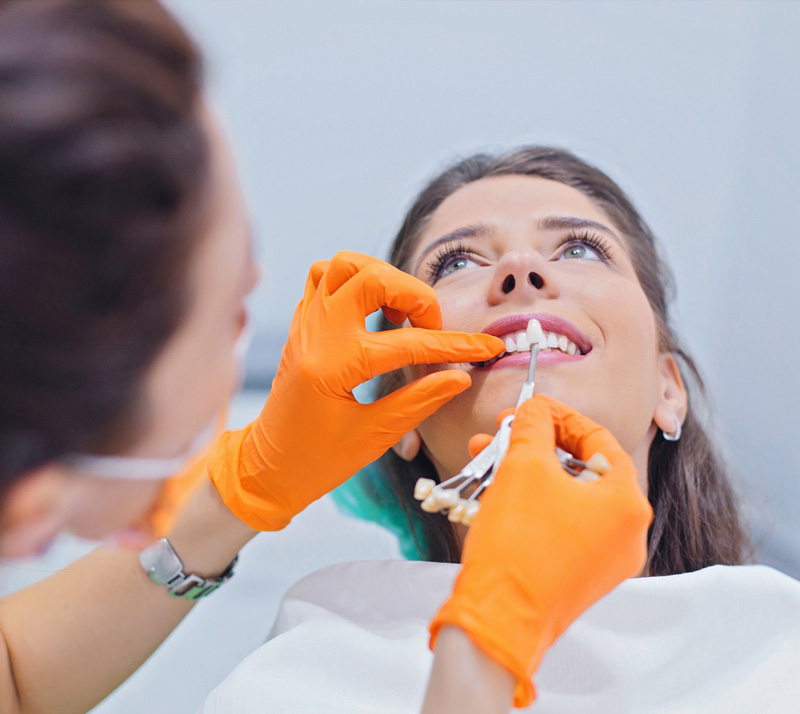 The Benefits of Receiving Porcelain Veneers
There are many reasons why we recommend receiving veneers. Some of the reasons include:
They look natural
The procedure is customized
They enhance your appearance
They improve your confidence
They are made from a stain-resistant material
They are long-lasting and durable
Porcelain veneers can instantly enhance your appearance. These shells elevate your smile and help you achieve a beautiful smile. You will also be able to present yourself more confidently.
The Process of Receiving Porcelain Veneers
Your dream smile is just two appointments away. Please contact our office to schedule a consultation if you're looking to receive porcelain veneers near you. If you're eligible, we will take impressions to create your veneers. Our dentist will also prepare your teeth by removing a very thin layer of enamel. Your second appointment will be scheduled after we have received your veneers. Once they are bonded to your teeth, we will polish the veneers. 
How to Maintain Your Dental Veneers
With proper care, you can prolong the longevity of your veneers. We encourage patients to follow the following tips to care for their veneers:
Brush and floss daily
Avoid foods that can break your veneers
Avoid teeth grinding
Avoid chewing on ice
Wear a mouthguard to protect your teeth if you engage in high contact sports
Schedule dental cleanings and check-ups every six months
Searching for porcelain veneers near you? Our office provides porcelain veneers in Roblin to enhance your smile. Please contact us to schedule a consultation!