Teeth Whitening Near You
Are you dreaming of a whiter, brighter smile? Your dreams can come true at Roblin Dental Centre. We provide teeth whitening in Roblin to remove stains and brighten your teeth. Contact us to schedule your consultation today! 
Who Can Receive Teeth Whitening?
Teeth whitening is a great, affordable procedure that can elevate your smile for a special occasion, wedding, interview, or your everyday life. While we would love to offer this procedure to everyone, certain patients will not qualify to receive teeth whitening. Typically, the following people are not eligible:
If you have sensitive teeth
If you are pregnant
If you are nursing
If you are allergic to the whitening solution
If you have gum disease
If you are under sixteen years of age
If you have discolouration caused by trauma, medicine, or injury
If you would like to receive teeth whitening near you, please schedule a consultation to see if this procedure is right for you.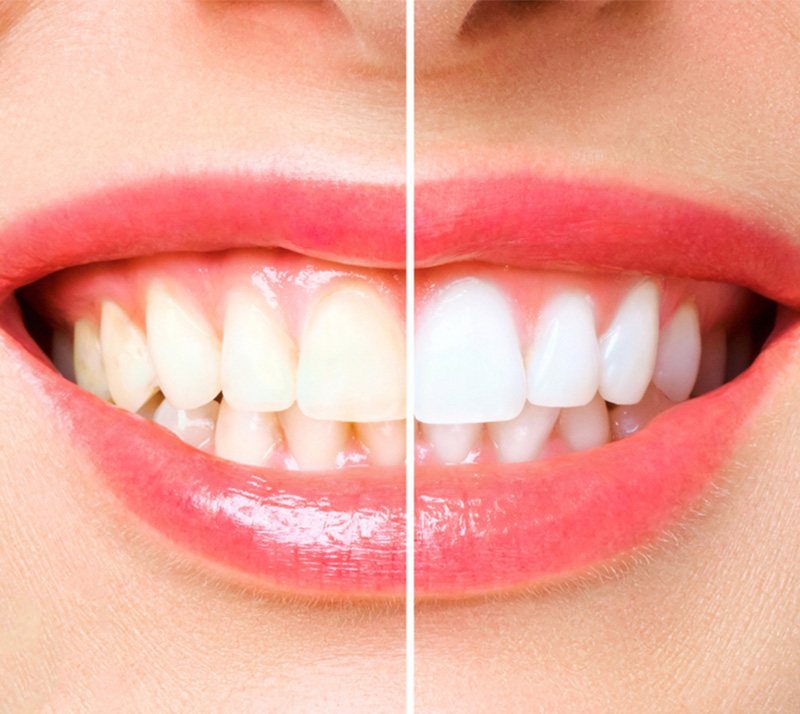 The Benefits of Receiving Teeth Whitening
Teeth whitening is a fantastic procedure with many benefits. Some of the benefits include:
It's affordable
The results are long-lasting
The results are seen immediately
It improves your confidence
It improves your oral health
The procedure is safe
The procedure is painless
It enhances your appearance
There are so many great benefits associated with teeth whitening. Not only is it an effective procedure to improve your appearance, but it will also improve your oral health. Contact us to schedule a consultation if you would like to receive teeth whitening in Roblin.
The Process of Receiving Teeth Whitening
If you are eligible, we will place trays with a whitening solution over your teeth. We will repeat this procedure up to four times in the span of an hour. Typically, patients notice their teeth lighten three to eight shades after a whitening session. If you have any questions, please feel free to speak to our team.
How to Prolong Your Results
Your newly brightened smile can last for up to a year if you take proper care of it. Eating and lifestyle habits can affect how quickly your results fade. To prolong your whitening results, we recommend:
Rinse after each snack or meal
Practice good oral hygiene
Use a whitening toothpaste once or twice a week
Avoid foods and beverages that can stain your teeth
Avoid smoking
Schedule frequent dental cleanings
Consider a touch-up
Searching for teeth whitening near you? Our practice is happy to offer teeth whitening in Roblin to help you achieve a brighter, healthier smile. Please contact our office to schedule a consultation.